2025 Bicentennial Commemoration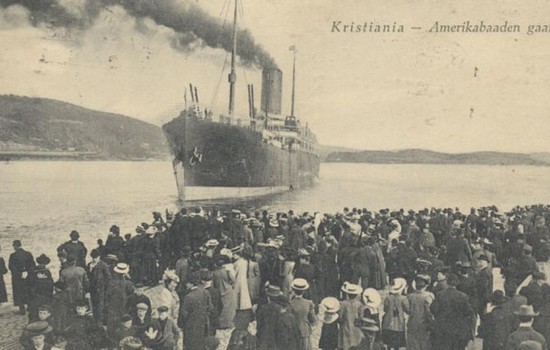 2025: Bicentennial of Norwegian Migration to North America
Norwegian and North American history are full of stories of movement and migration, of people taking great risks to improve their lives, of people trading one home for another. A group of 52 Norwegian people who set sail on July 4, 1825, on the ship Restauration were the first of hundreds of thousands of people – more than a third of the country's population – who made that journey, changing Norway and the North America, where today nearly 5 million claim Norwegian ancestry.
This 200th anniversary of those first migrants leaving Stavanger and arriving in New York gives us the opportunity to see again what it means to migrate, what it takes, what it gains, and what it costs. It can also lead to better understanding of the movement of peoples that continues into the present and that continues to shape and reshape both Norway and North America.
The commemoration of this bicentennial jubilee will consist of several events, large and small, across North America and Norway. To make it easier for the public to find out what is happening in their home state, all events in North America will be posted on this page. Please check back as we get closer to 2025 and more information will be made available.
Events will also be posted on Facebook @2025NorwegianMigrationBicentennial.
If you are planning an event for the 2025 bicentennial and would like us to promote it, please email SMeyer@NorwayInIL.com.
For information about how the jubilee is being commemorated in Norway, visit the Norwegian Emigration Museum.