Honorary Consul General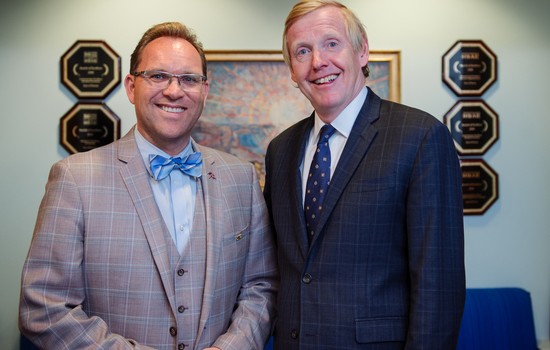 Eivind Heiberg has served as the Chief Executive Officer of Sons of Norway and Sons of Norway Foundation. Prior to his appointment as CEO in 2009, Heiberg served as Fraternal Director of Sons of Norway since 2002.
Before joining Sons of Norway, Eivind worked as a financial planner. Mr. Heiberg earned a Bachelor's degree in Business Administration and Mass Communications, cum laude, from Concordia College and completed his coursework for a Masters in Speech Communications from the University of Minnesota.
On September 1, 2015 Eivind Heiberg was appointed Honorary Consul General for the state of Minnesota.
Mr. Heiberg currently serves on the Boards for the Minnesota Insurance and Financial Services Council and Ski for Light, and is a member of the Young Presidents' Organization. He is a past President of the Norwegian American Chamber of Commerce, Upper Midwest Chapter and a past President of the Minnesota Fraternal Alliance. He also plays an active role in the Reciprocal Troop Exchange between the Minnesota National Guard and the Home Guard in Norway.
Eivind is married to Michele and is the proud father of triplets.
*Eivind is pictured here on the left with Norway's Ambassador to the United States, Kåre R. Aas.