News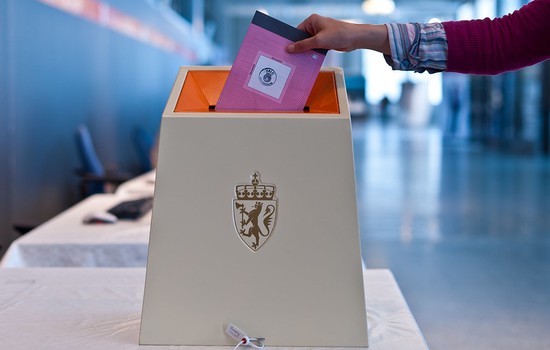 Absentee Voting for the 2021 Parlimentary Elections
Posted on: June 07, 2021
Election day in Norway is September 13, 2021. Voters who are resident abroad or otherwise out of the country may vote in advance at foreign service missions, including the Honorary Consulate in Minneapolis. Voters who are abroad and cannot get to a consulate can send their vote to their home municipality in Norway themselves by post, so-called postal voting.
Anyone who meet the following three criteria are allowed to vote:

• Must be a Norwegian citizen
• Has turned 18 by the end of 2021
• Is, or has been, registered in the population register as resident in Norway
To vote in The Sámi Parliamentary Election voters must also be listed in the Sámi census.
You can vote at the Consulate in Minneapolis starting July 1 and through August 30.
Walk-ins are welcome on
Wednesday July 7, July 14 between 10am and 3pm
Wednesday July 21 and August 4 between 11am and 1pm

Please contact us to schedule an appointment outside of these hours.
You must bring your ID with you when you arrive to vote. Examples of acceptable ID include a passport, driving license and bank card with a photo. Other forms of proof of identity can also be used, although as a minimum requirement they must include your name, date of birth and photo.