News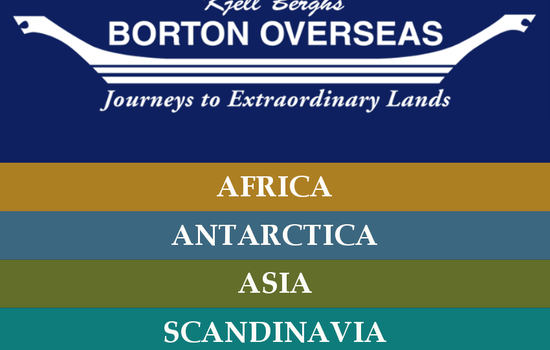 Borton Overseas seeking Scandinavia Specialist
Posted on: October 23, 2019
Job Description: Scandinavia Specialist
Borton Overseas is a Minneapolis-based tour operator specializing in creating extraordinary travel experiences to Africa, Antarctica, Asia, Scandinavia, and South America. We began over 100 years ago, specializing in steamship travel for immigrants coming to the US from Scandinavia. Since then we have continued to expand our travel programs, and today, we pride ourselves in providing personalized service and crafting exceptional, customized travel experiences to all our destinations.
Summary: Full-time, permanent position in the Scandinavia Department, Monday-Friday, 9:00am-5:30pm.
As a Borton Overseas Scandinavia Specialist, you will work with clients and travel agents to design and sell travel packages to Scandinavia and the Nordic region. This may include customizing an itinerary or booking existing tour programs, and working directly with our travel partners in each destination. Please note that this is not a tour guide position.
Required Skills: • Knowledge of one or more of our destinations (Norway, Sweden, Denmark, Finland, Iceland); • Ability to work with pricing, including exchange rates and multiple currencies; • Previous experience with and knowledge of Microsoft Office suite; • Superior customer service skills; • Problem solving and communication skills; • Attention to detail; • Excellent organizational and time management skills, ability to multi-task; • Team player with ability to work independently; • Keep up to date on destination and supplier news; • Active listening skills; • Associate or Bachelor's degree, or equivalent industry experience.
Preferred: • Travel industry experience; • Sales experience; • Understanding of one of the Nordic languages; • Significant time spent in one of more of the Scandinavia/Nordic destinations; • Holds US Citizenship or has a Green Card.
Borton Overseas is an equal opportunity employer.
Interested candidates should submit their resume and cover letter to: Betina Kohler Scandinavia Director Borton Overseas careers@bortonoverseas.com www.bortonoverseas.com No phone calls, please.