Events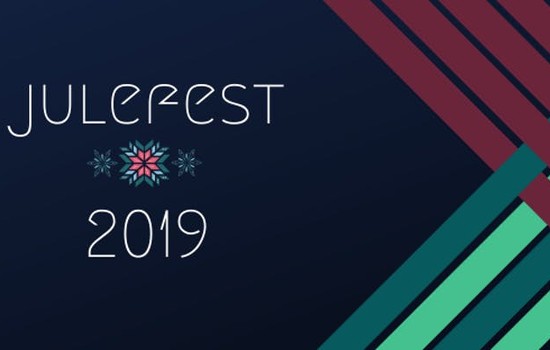 Julefest 2019
Posted on: October 08, 2019
Event date: December 05, 2019, 6 p.m.
December 5 | 6:00PM – 10:00PM | FIVE Event Center, Minneapolis (map)

Det kimer nu til julefest...
The spirit of the season comes to life in the Twin Cities' biggest Christmas party! For six years, the Norwegian Consulate General, Norwegian-American Chamber of Commerce and Norway House have joined together to celebrate a modern and authentic Scandinavian Christmas filled with one-of-a-kind traditions, songs, and warmth.
Mark your advent calendars!
The Julefest partnering organizations are excited to host this event on Thursday, December 5th at FIVE Event Center in Minneapolis' roaring Uptown. Modern artwork and events design meet classic architecture and romantic lighting to provide a backdrop packed with personality. This year's Julefest promises to add an unforgettable chapter to 2019.
The evening's program will feature a social and dinner hour with authentic Nordic food from the Deco catering, fabulous gift baskets, songs and carols around the Christmas tree, and more. Peter Skjervold's Jazz Combo will play through the night, and Norway House's own Ethan Bjelland is back as Emcee!
Your ticket includes dinner and an open bar.
Please RSVP here by Sunday, DECEMBER 1.

(Photo: Julefest 2018, courtesy Mason Hendricks).
(Category: Consulate Events)