News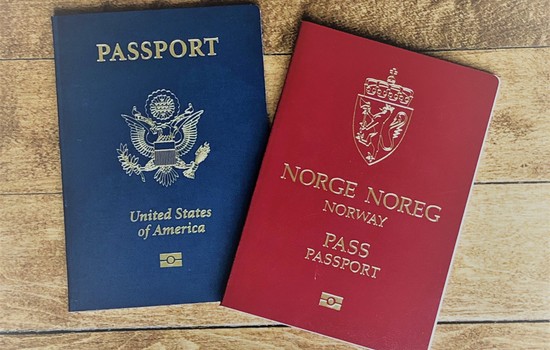 Dual Citizenship now Allowed in Norway
Posted on: September 10, 2019
(Updated January 23, 2020)
According to Norwegian law, it is now allowed to have one or more citizenships in addition to a Norwegian citizenship. The new law took effect January 1, 2020.
If you are currently a Norwegian citizen, and you become a citizen of another country, you will be able to keep your Norwegian citizenship.
If you have previously been a Norwegian citizen, it will be possible to get back your Norwegian citizenship if you lost it because you became a citizen of another country, or the UDI revoked your Norwegian citizenship because you did not renounce your original citizenship within the deadline you were given.
You will then be able to apply through a simplified application process. A new online form will be available at UDI.no February 3. After submitting the online application and paying the application fee, you will attend an appointment with the Norwegian embassy or a consulate general (in New York, Houston or San Francisco) to hand in the documents needed to process your application.*
If you were a dual citizen as a child, and lost your Norwegian citizenship when you turned 22, you will not be able to reclaim your Norwegian citizenship. The rules regarding retention of citizenship for children born abroad to Norwegian parents have not changed.
* Please note that we are not able to process these applications at the Honorary Consulate General in Minnesota. However, embassy staff will be on site in late spring/early summer to receive applications. Contact us to be put on the list of applicants, and we will notify you when we have more information.