Events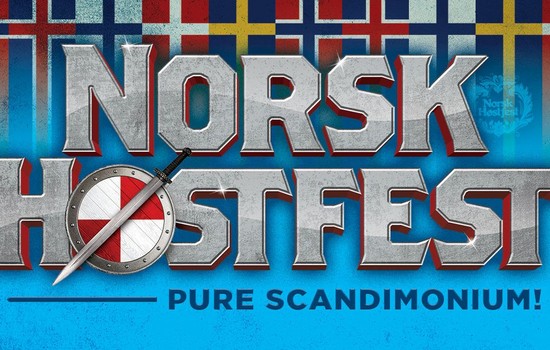 Norsk Høstfest
Posted on: September 09, 2019
Event date: September 28, 2019, 11:59 p.m.
September 25-28 | North Dakota State Fairgrounds, Minot, ND (map)
Norsk Høstfest is held annually in the fall in Minot, N.D. The festival was founded in 1978 by the late Chester Reiten and a group of friends who shared his interest in celebrating their Nordic heritage. The festival, now entering into its 42nd year, has grown into North America's largest Scandinavian festival with tens of thousands of people attending from all over the world.
The festival features world-class entertainment, authentic Scandinavian cuisine, Scandinavian culture on display, handcrafted Norsk merchandise, plus a fine dining establishment lead by guest chefs brought in from Norway.
Norsk Høstfest celebrates Scandinavian culture and heritage of the five Nordic countries of Denmark, Finland, Iceland, Norway, and Sweden. Each nation is represented in one of the halls in which the festival takes place, and each named after their country's capital city. The individual styles of each country's entertainment, food, clothes, art, and jewelry can be found throughout Norsk Høstfest and also in the Scandinavian Heritage Park, the only park in the world representing all five Nordic countries.
For the 2019 festival program, visit http://hostfest.com