Events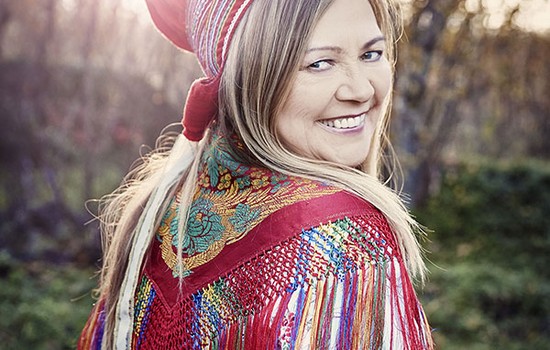 MARI BOINE TRIO with special guest
Posted on: September 09, 2019
Event date: October 03, 2019, 11:59 p.m.
October 3 | 7:30PM | The Cedar Cultural Center, Minneapolis (map) | $20 Advance / $25 Day of Show
"Sung in the Sámi language and drawing on the influence of the indigenous Sámi chant known as yoik, [Boine] veers towards the mystical while being grounded in earthiness. Vaguely comparable to Celtic counterparts in some ways, Boine's music nonetheless has a voice all its own."
— JazzTimes
ABOUT MARI BOINE
Imagine the ice and snow of the Arctic landscape, the bitter cold of the Northern wind, the hint of compelling blue under a crystallized lake. Close your eyes. Then listen. Really listen. You'll feel a voice before you even hear it. It's like none other. It's a voice that brings the landscape alive with a mesmerizing purity; a voice that represents a thousand years of ancestral connection to an unyielding frozen space.
This is Mari Boine.
Musician. Songwriter. Singer. A genre-bending trailblazer with a taste for jazz, folk, rock, and world. An artist whose music is inspired by and infused with her Sámi roots. A woman who knows who she is, where she's come from and what she stands for. A music icon who has inspired indigenous artists the world over.
Buy tickets and read more about the artist at https://www.thecedar.org/listing-2/2019/10/3/mari-boine-trio-with-special-guest