Events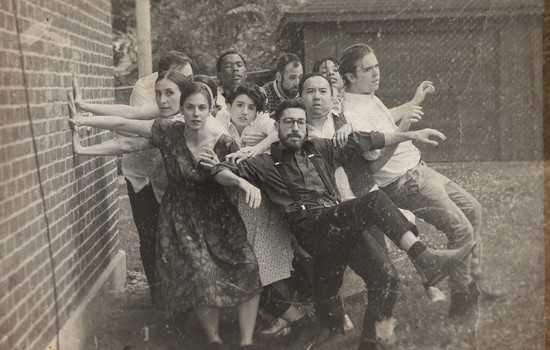 Swede Hollow Ghost Sonata
Posted on: August 19, 2019
Event date: September 29, 2019, 11:59 p.m.
September 14-29 | Sat & Sun 6:00PM | Swede Hollow Park, St Paul
ALL PERFORMANCES FREE TO THE PUBLIC (Suggested donations welcome and online reservations recommended)
An outdoor, immersive performance experience using theater, dance, movement, and original music to explore the continuing histories of immigration to St. Paul's Swede Hollow neighborhood.
Join renowned and award-winning performance companies Sod House Theater and Black Label Movement this September in St. Paul for their latest imaginative collaboration. Audiences will set off on an outdoor, guided, theatrical promenade through the park, stopping along the way to experience moving vignettes within a recreated world that evoke the early history of Swedish immigration to the area in the 1850s. Using Swedish Playwright August Strindberg's play The Ghost Sonata as a starting point of inspiration, this stellar cast of local, multidisciplinary performers will bring to life the community that once lived in the park, sharing tales that resonate with the ongoing, current day stories and experiences within St. Paul's East Side. Working closely with local businesses and organizations, this project also includes additional community events designed to spark conversations about the rich history of this incredible neighborhood.
Sod House Theater (SHT) and Black Label Movement (BLM) have a long history of multidisciplinary collaboration, creating space for public dialogue and action, and examining and engaging the human condition to inspire vivid lives.
This project is conceived and directed by artistic directors Darcey Engen (SHT), Luverne Seifert (SHT), and Carl Flink (BLM). Featuring the performing talents of: Sarah Agnew, Hannah Albers, Chloe Armao, Alexandra Bodnarchuk, Kaitlyn Hawkins, Wesley Hortenbeck, Patrick Jeffrey, JuCoby Johnson, Nathan Keepers, Ryan-Olivia McCoy, Sarah McCullough, Robert McGrady, Mirabai Miller, Rachel Miller, Joey Weaver, and Cheng Xiong.
TICKETING INFORMATION:
Online Ticket reservations recommended at sodhousetheater.org