Events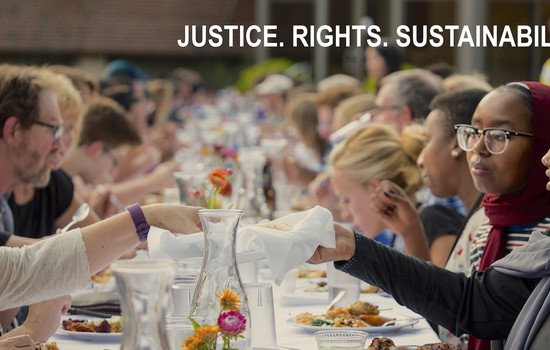 The Human Rights Forum: TICKETS AVAILABLE NOW
Posted on: July 30, 2019
Event date: October 29, 2019, 11:59 p.m.
October 28-29 | Augsburg University, Minneapolis (map)

Building on Augsburg University's 30 year history hosting a global forum, and as part of the university's sesquicentennial celebration, the Augsburg community is pleased to announce the launch of the new Human Rights Forum. The forum will be held on October 28 and 29 and will bring students, thoughtful leaders, global changemakers, and local activists together to explore innovative ways to take action in our ongoing pursuit of human rights issues both globally and domestically.
The opening day will focus on global issues and perspectives and is developed in partnership with the Human Rights Foundation, a nonprofit that sponsors the Oslo Freedom Forum each year, both founded by Thor Halvorssen, a Venezuelan human rights activist. The Human Rights Foundation has an impressive roster of young and diverse human rights activists, and promotes and protects human rights globally within authoritarian regimes.

The second day will feature speakers and sessions exploring domestic and national issues on racial justice, indigenous rights and environmental sustainability. This day of programming will include several named lectures developed with and sponsored by campus departments and centers, partner institutions, and sponsors.
Tickets are now available, and the event is open to the public. To reserve your tickets, please register through this Eventbrite page.

To learn more, visit the Human Rights Forum website.