Events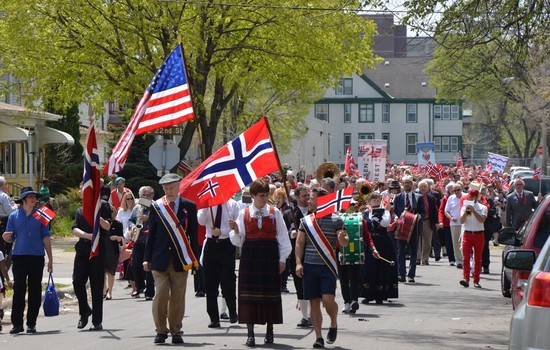 Syttende Mai 2019 at Mindekirken
Posted on: March 29, 2019
Event date: May 19, 2019, 10:30 a.m.
May 19 | 10:45AM-3:00PM | Mindekirken – Norwegian Lutheran Memorial Church (map)
Celebrate Norway's Constitution Day with hundreds of others in this annual family friendly Minneapolis tradition including a festive Norwegian service at Mindekirken, the traditional flag parade around the neighborhood, and a Heritage Celebration Picnic and entertainment for all ages.

10:45 a.m. Prelude Concert
Featuring the Norwegian Glee Club of Minneapolis, Directed by Carsten Slostad
11:00 a.m. Festival Norwegian Worship Service
Pr. Anne Brit Aasland (English sermon)
The Mindekirken Choir, Directed by John De Haan
Jordan Buchholtz on organ
12:15 p.m. (Or after the worship service): Flag Parade for All
The parade lines up in front of the church steps, then marches through the neighborhood for approximately 8 blocks. Organizations and groups are welcome and encouraged to join us to celebrate Norway! Bring your banners!
1:00 p.m. Heritage Celebration & Picnic
(hot dogs, chips, beverages, and ice cream)
- $5 meal for adults | kids eat free
- Games and activities for children
- Entertainment: Fjell og Fjord youth folk dancers, and others