Events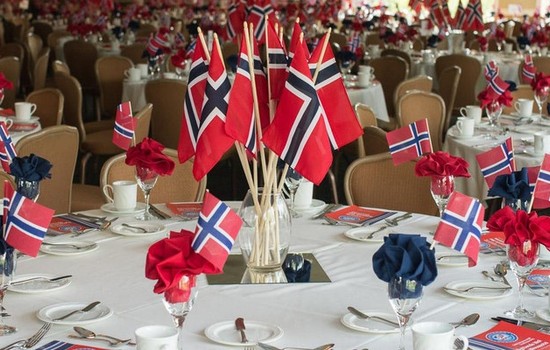 Syttende Mai MN Banquet
Posted on: March 20, 2019
Event date: May 17, 2019, 5 p.m.
May 17 | 5:00PM – 9:00PM | Minnesota Valley Country Club, Bloomington (map) | $70 / 35 students
Please join us for our annual banquet on May 17! Each year, the Syttende Mai Minnesota Committee and the Norwegian Honorary Consulate General partner to put on this festive and popular event to celebrate Norway's Constitution Day.
We are excited to announce that our keynote speaker this year will be Norwegian Ambassador to the United States, Kåre R. Aas.
Entertainment will be Soloist Ariel Wilberg, Pianist Loryce Sivertsen, and LeRoy Larson and the Minnesota Scandinavian Ensemble.
Tickets are now for sale! Please visit Eventbrite.