Events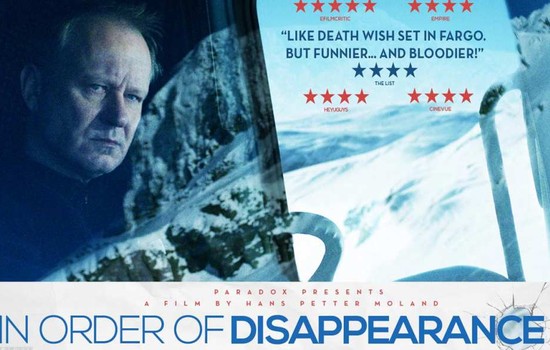 Norwegian Movie Night: In Order of Disappearance
Posted on: January 22, 2019
Event date: February 13, 2019, 6 p.m.
February 13 | 6:00PM - 8:00PM | Augsburg University, Sateren Auditorium (map) | FREE

It's the time of year to have a proper Norwegian movie night! Sit back and enjoy the dark comedy action film ''In Order of Disappearance (click here for trailer).'' This movie features some of the best actors from the North.
Nils drives a snow plow and lives a carefree life in a remote Norwegian mountain town. His son's sudden death puts him in the middle of a drug war between the Norwegian and Serbian mafias. Nils is a newbie in this world, armed with heavy machinery and beginner's luck.
The viewing will be at Sateren Auditorium at Augsburg University.
Click here for map and directions.
Oh - and don't worry; of course there will be smågodt.
This event is free and open to the public.
---
The Norwegian Consulate General, Augsburg University and Norway House are looking forward to hosting these movie nights once a month this winter, with exciting Norwegian films each time, thanks to donations from the Norwegian Film Institute and the Royal Norwegian Ministry of Foreign Affairs.