Events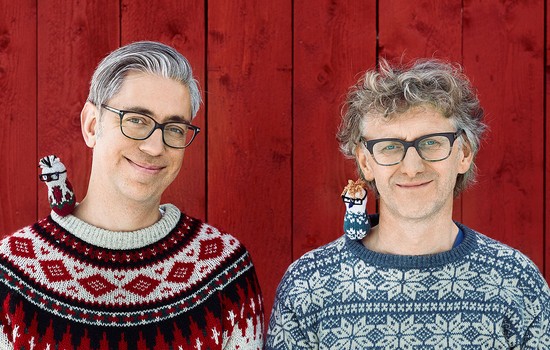 Arne & Carlos to open Vogue Knitting event this Friday
Posted on: November 08, 2018
Event date: November 09, 2018, 12:30 p.m.
Scandinavian knitters Arne & Carlos will be at the Vogue Knitting LIVE Minneapolis opening ceremony this Friday, November 9 at 12:30 PM. The events take place at the Minneapolis Convention Center this weekend for the Ultimate Knitting Event.
Scandinavians Arne Nerjordet and Carlos Zachrison are highly regarded designers, textile artists, and authors. They are best known for their original, colorful, and visually striking designs as well as their craft books. Their work is highly influenced by their Scandinavian background and their everyday life in rural Norway. They work under their artist name ARNE & CARLOS, which they established in 2002. In 2010, ARNE & CARLOS's first craft book, Julekuler (55 Christmas Balls to Knit), became an immediate Norwegian bestseller and consequently went on to become a bestselling book in North America, Europe and Asia. Today, ARNE & CARLOS have published 10 books that are enjoyed by people all over the world. Their books are available in Norwegian as well as English, Danish, Dutch, Estonian, Finnish, French, German, Icelandic, Italian, Japanese, Korean, Russian, Spanish and Swedish.
More at https://www.vogueknittinglive.com/minneapolis18/163748