Events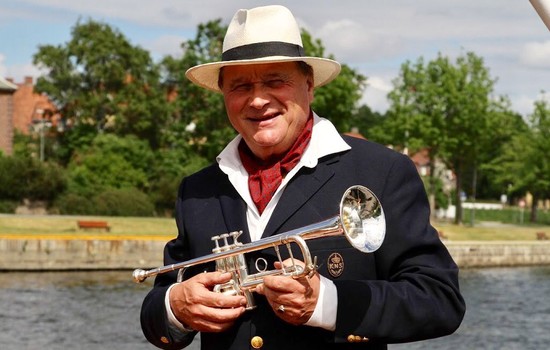 Kai Robert Presents: A Musical Extravaganza from Østfold, Norway
Posted on: September 27, 2017
Event date: October 08, 2017, 11 a.m.
Trumpeter Kai Robert Johansen will perform at the Leiv Eriksson International Festival, along with vocalist Jannicke Heian Frølandshagen and Islandsmoen's Men's Choir under the direction of Hilde Everløff Andersen.

Johansen has made a name for himself in the US after 45 years of performing, more than 60 album releases, and many visits to the Midwest. He has received several Norwegian cultural awards for his work as a musician and composer.
Jannicke Heian Frølandshagen is an actress, singer, composer and lyricist. She performs in a variety of theater and musical performances that include cabaret-style revues, humorous vignettes based on real life, and theater productions depicting historical events.
Islandsmoen's Men's Choir of Moss is celebrating its 70th anniversary. Its conductor, Hilde Everløff Andersen, describes the members as "a great bunch of silly, happy, good men." Conductor Andersen is not only a masterful conductor, but an exquisite entertainer and pianist in her own right.
Free and open to the public.
Mindekirken

924 E. 21st St.
Minneapolis
For more information, call (612) 874-0716.