News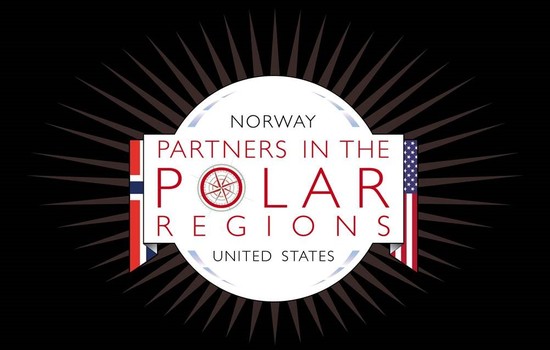 Traveling Exhibition: Norway and U.S., Partners in Polar Regions
Posted on: June 29, 2016
A new exhibition from the Fram Museum, in cooperation with the Norwegian Ministry of Foreign Affairs.
Currently on display in Seattle (http://nordicmuseum.org/exhibitions/magnusnilsson)
Americans and Norwegians have explored uncharted areas in the Polar Regions for centuries. Many of the famous explorers like Richard Byrd, Roald Amundsen, Fridtjof Nansen and Robert Peary have remained an important part of international polar history, but their cooperation partners are largely forgotten. Byrd needed a Norwegian pilot to get to the South Pole, Amundsen needed a wealthy American explorer to get to the North Pole, Nansen needed the inspiration of driftwood from an American ship to prove the current across the Polar Sea, and Peary needed a Norwegian ski expert to cross Northern Greenland.
When we look closer into the history of polar exploration, there are many examples of how Americans and Norwegians worked together through hardship and frost to discover new land and lay the foundation for polar science. Eivind Astrup, Bernt Balchen, Evelyn Briggs Baldwin, Bernt Bentsen, Paul Bjørvig, Carsten E. Borchgrevink, George W. De Long, Carl Ben Eielson, Lincoln Ellsworth, Hjalmar Fredrik Gjertsen, Adolphus Greely, Charles Francis Hall, Isaac Israel Hayes, Elisha Kent Kane, C.A. Larsen, Finn Ronne, Frederick Schwatka, Otto Sverdrup, H.U. Sverdrup, Walter Wellman, Charles Wilkes and George Hubert Wilkins all made their names in the Arctic, the Antarctic or both. This exhibition tells their stories.
Norwegian and American cooperation in the Polar Regionscontinues to this day, both through our membership of the Arctic Council and the Antarctic Treaty System, but also through an active cooperation between our governments, non-governmental organizations and scientific institutions. We hope this exhibition inspire the visitor to revisit our two countries' illustrious and exciting polar history and create an awareness of the importance of continued cooperation in the Polar Regions to solve some of the issues facing our planet.
Images courtesy Fram Museum.