News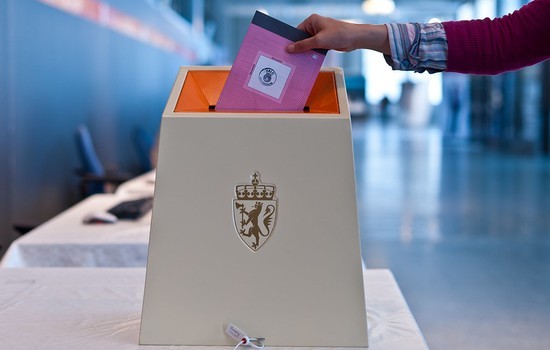 Absentee Voting for the 2021 Parlimentary Elections
Posted on: August 04, 2021
Parliamentary Election and The Sámi Parliamentary Election
Election day in Norway is September 13, 2021. Voters who are resident abroad or otherwise out of the country may vote in advance at foreign service missions, including the Honorary Consulate in Chicago. Voters who are abroad and cannot get to a consulate can send their vote to their home municipality in Norway themselves by post, so-called postal voting.
Advance voting at foreign service missions
Norwegians who meet the criteria described below can cast their vote by submitting it at the Norwegian Consulate General in New York or at our Honorary Consulates in Bermuda, Atlanta (Georgia), Chicago (Illinois), Boston (Massachusetts), Norfolk (Virginia), Philadelphia (Pennsylvania), Charleston (South Carolina) or Concord (Michigan).
The Honorary Consulate in Chicago will accept ballots from July 1st to August 30th. To vote, please make an appointment by calling 312-377-5050 or sending an email to: SMeyer@NorwayInIL.com. Remember to bring your passport or other valid Norwegian proof of identity.
Eligible voters
Anyone who meets the following three criteria are eligible to vote:
Is a Norwegian citizen
Has turned 18 by the end of 2021
Is, or has been, registered in the Norwegian National Population Register as a resident of Norway
To vote in The Sámi Parliamentary Election voters must also be listed in the Sámi census.
Please find more information in Norwegian here.